---
---
Hand, foot and mouth disease (HFMD) is one of the most common infectious diseases that appear seasonally every year.
According to World Health Organization (WHO) (2012), Hong Kong is one of the places with recent large increase in reported cases. Up to now in 2015, 449 outbreak cases were reported to Centre for Health Protection .
The figure below indicates that outbreak of HFMD with a fluctuating trend in recent years, while the number of outbreak is significantly higher starting in late August 2015 than the same period in 2014.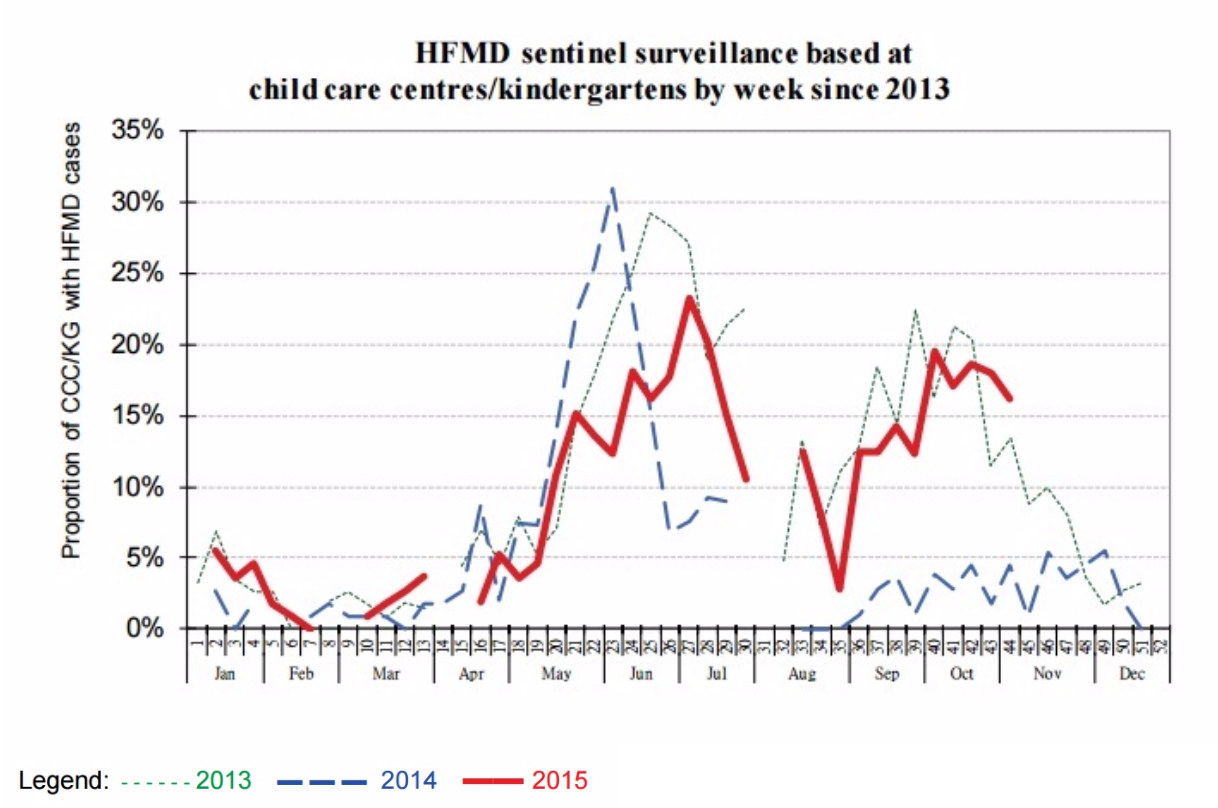 pic 2. Trend of HFMD since 2013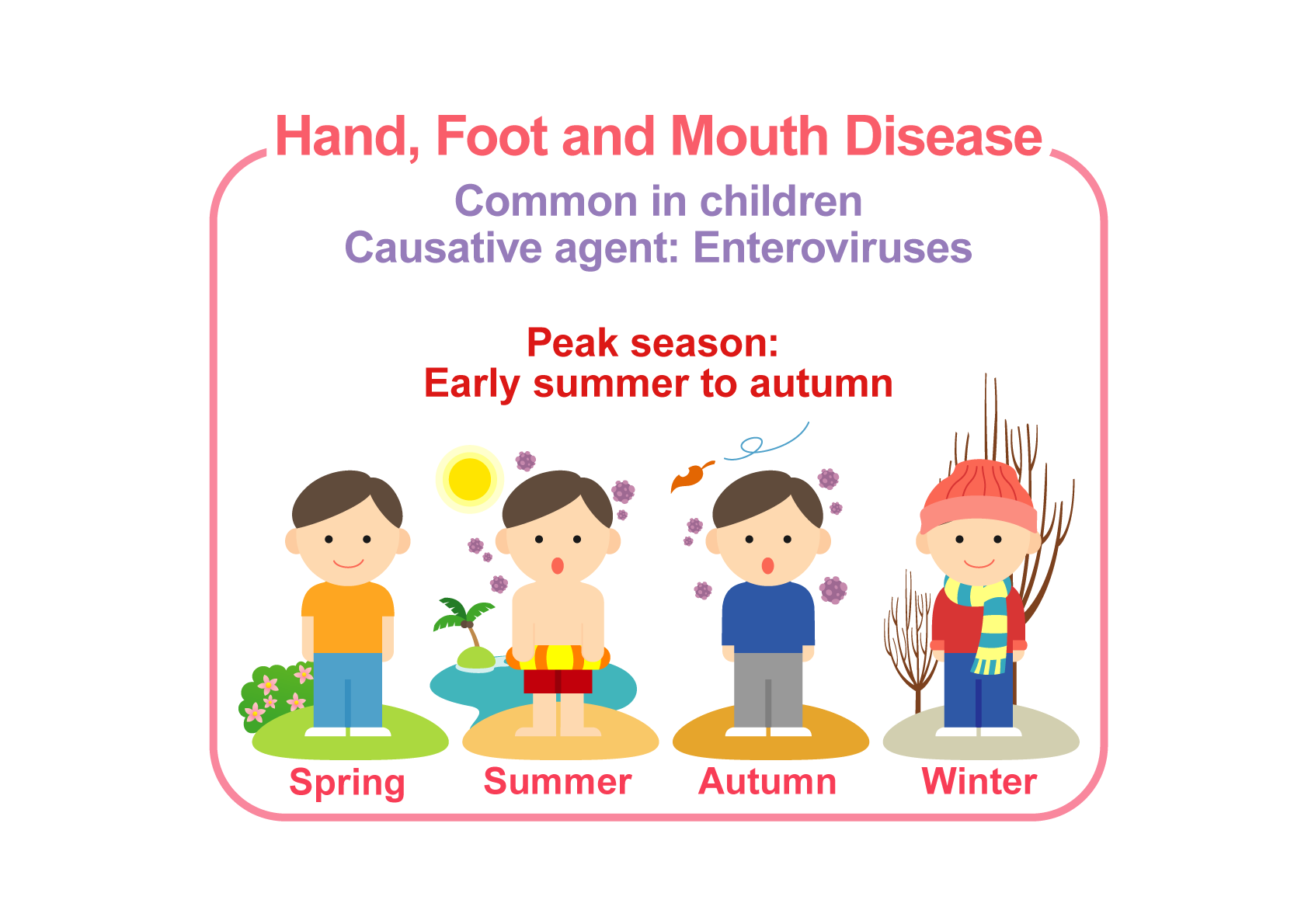 Facts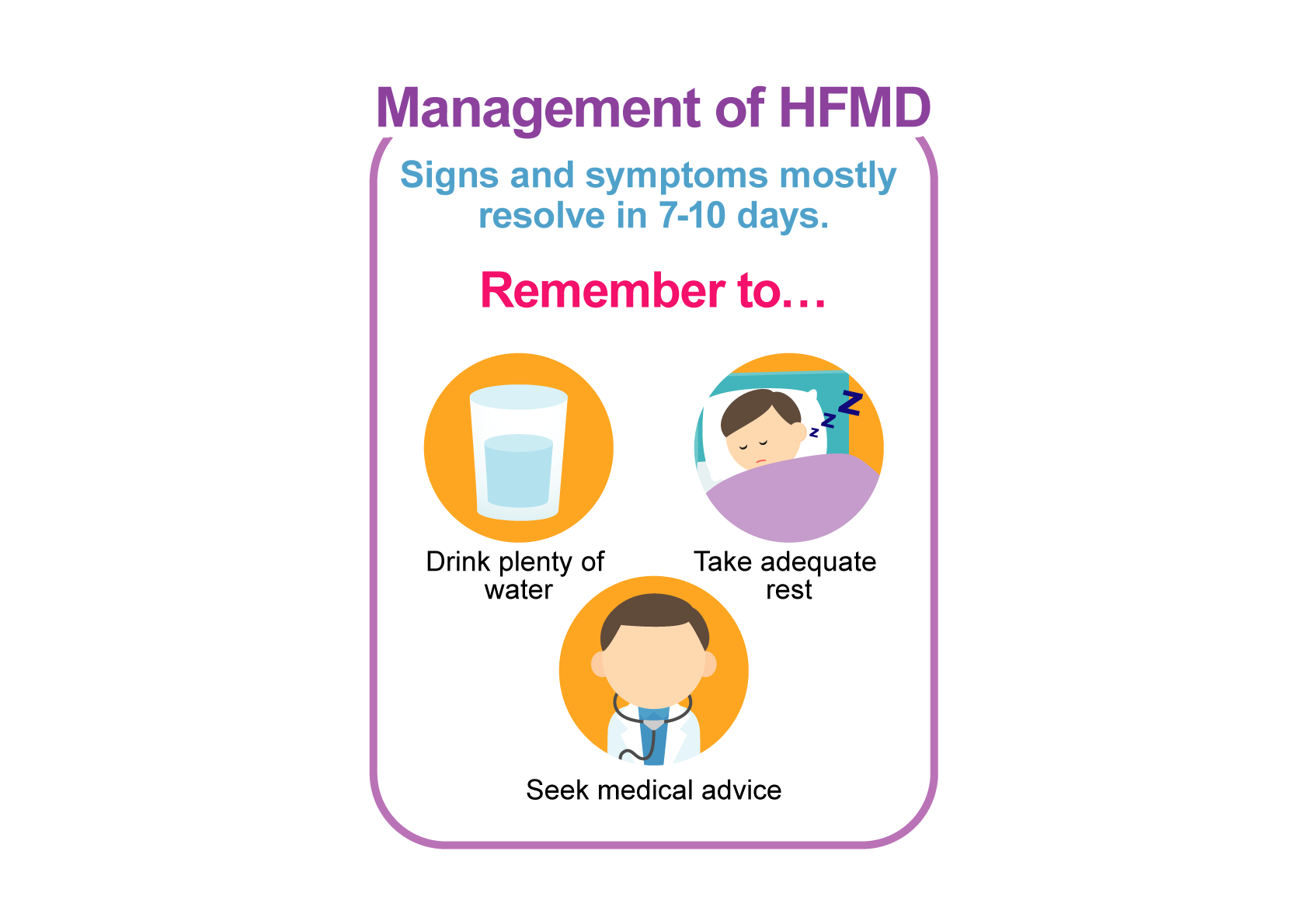 Intervention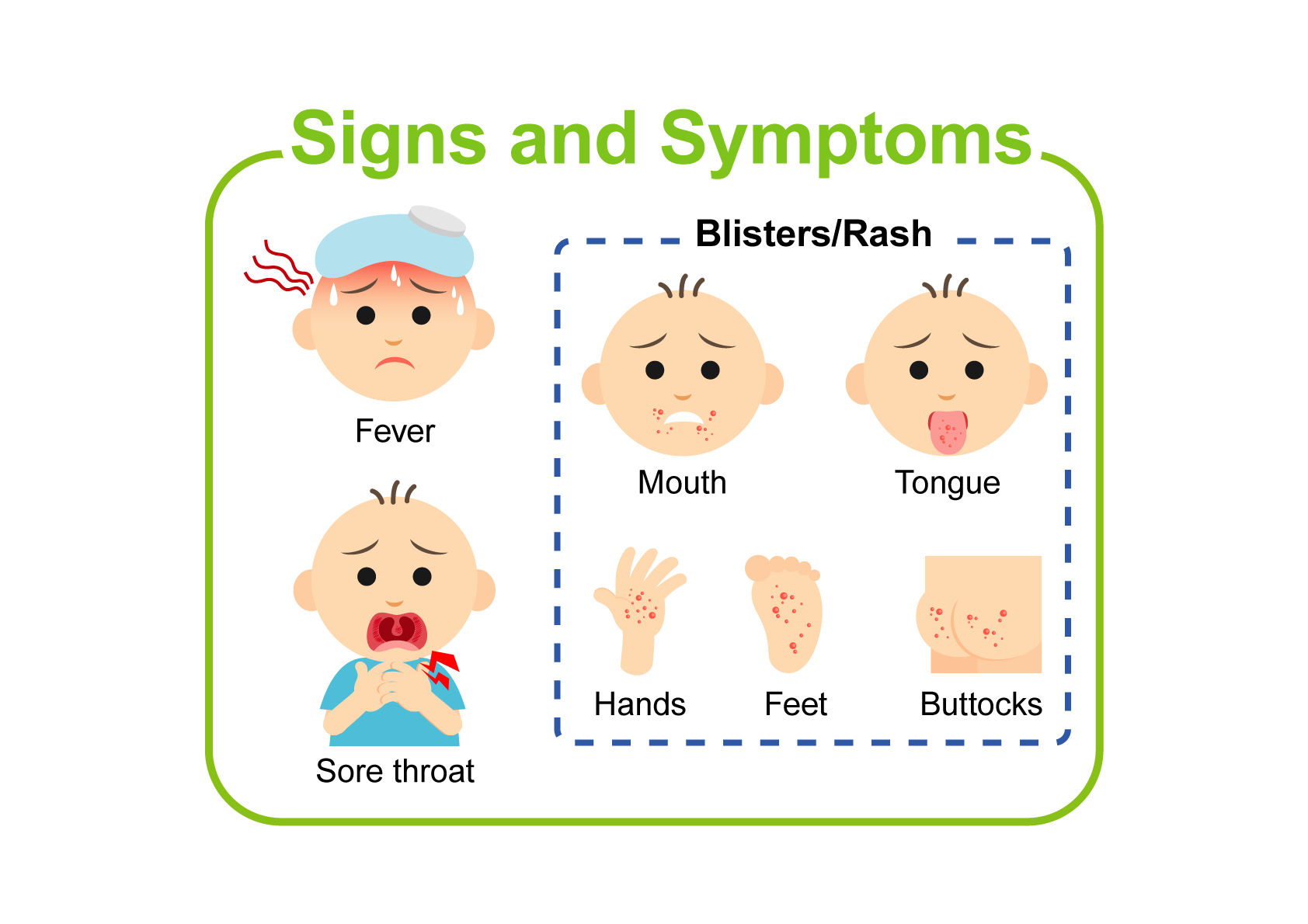 Signs & Symptoms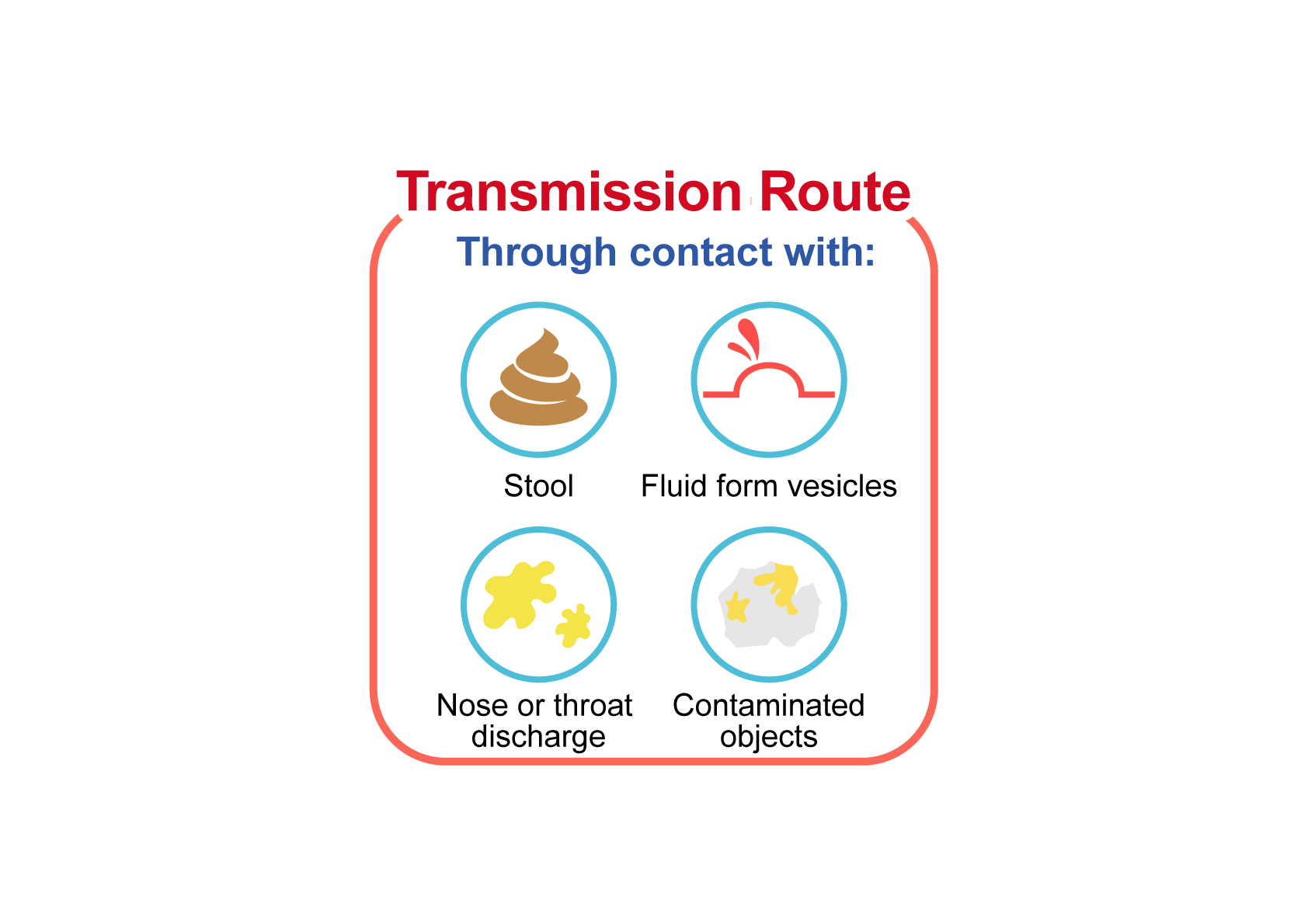 Transmission pathway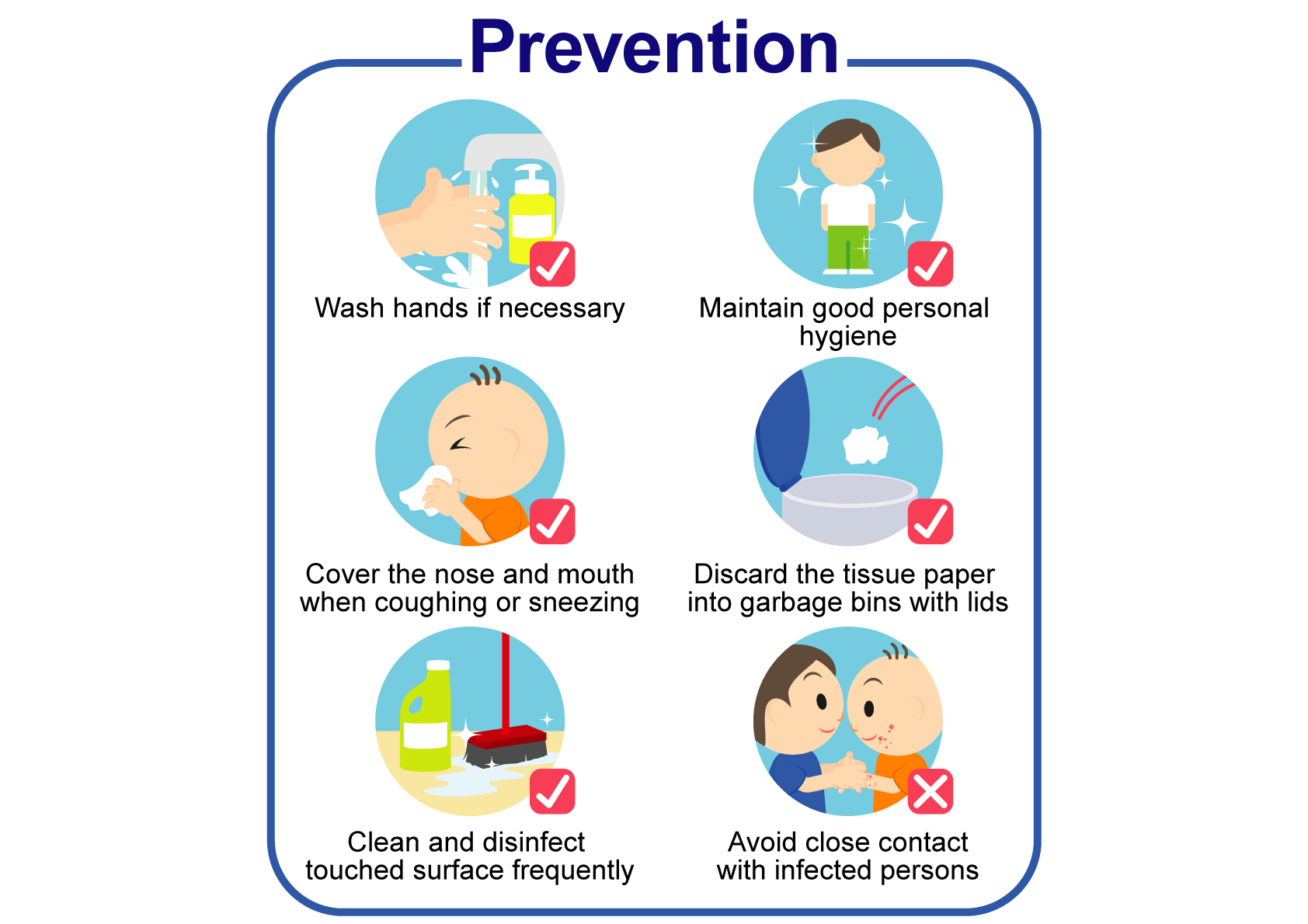 Prevention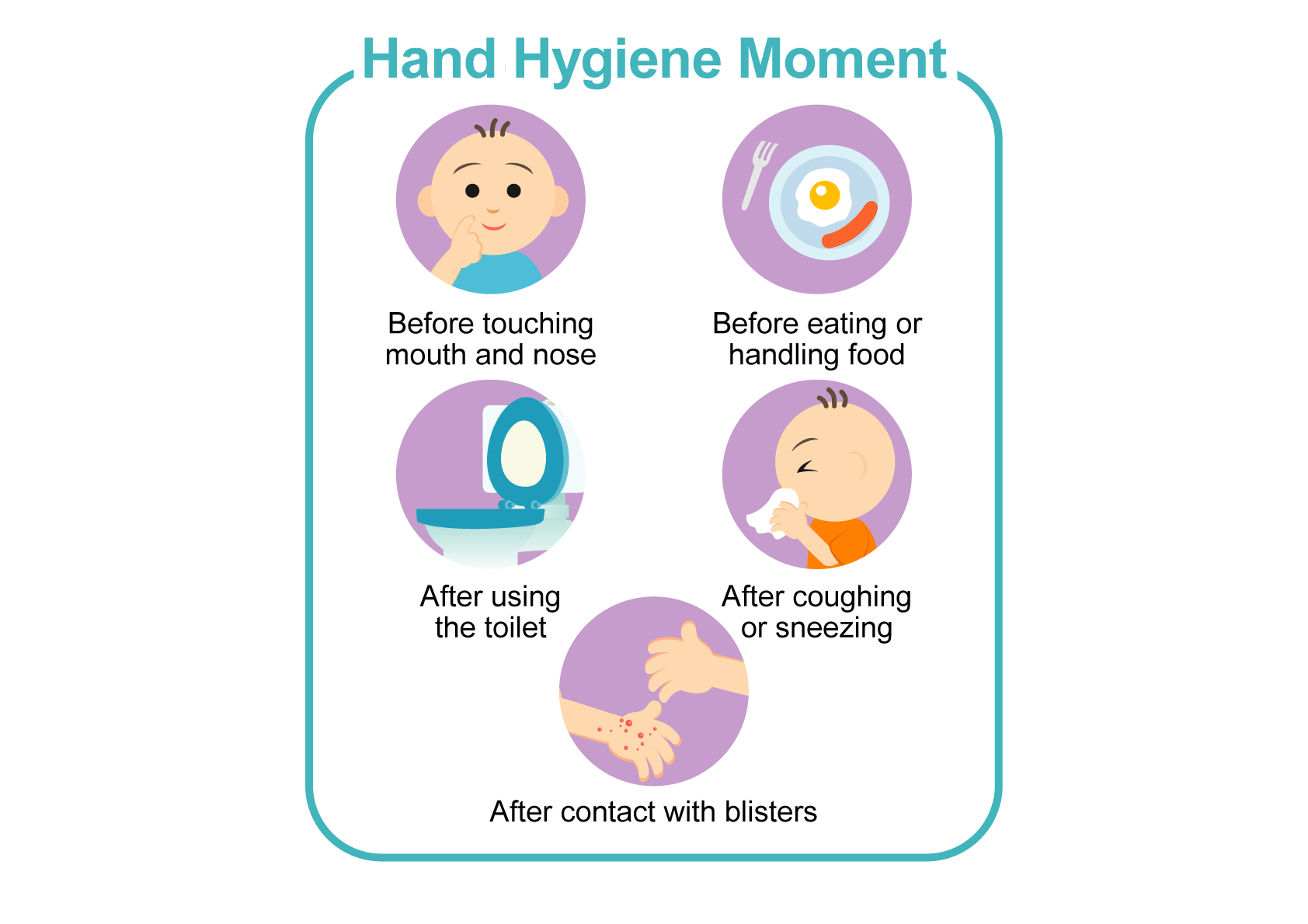 Hand Washing Moment




Let's learn about hand washing skills in the


Back to Top